Americans Are Saving More and Feeling Better About Retirement: Report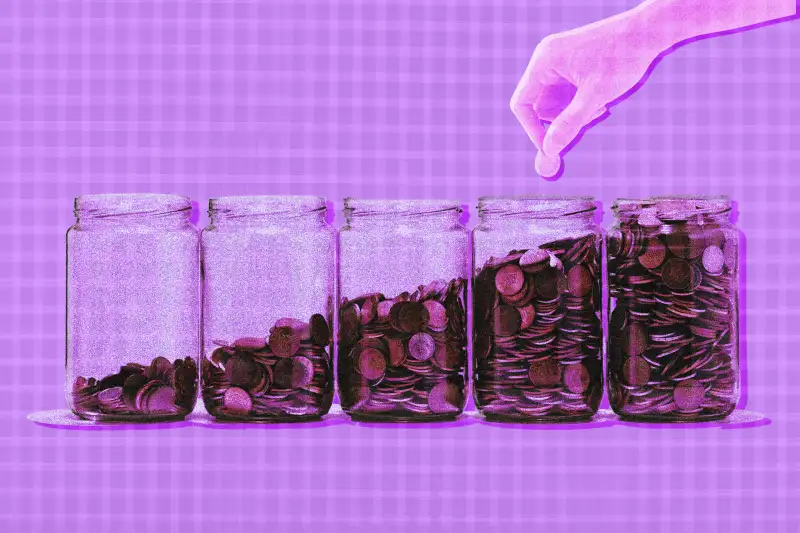 A new report has some good news about Americans' retirement prospects, finding that in 2023 more U.S. workers have not only increased their savings but also their confidence in meeting their goals.
Goldman Sachs' annual retirement report, released Tuesday, found that more than half of workers added to their retirement savings this year, much higher than the 36% reported in 2022. Sixty-one percent of workers said their current savings are on track or better, compared to 54% last year.
And fewer working respondents reported feeling financial stress concerning their retirement savings. Just 46% said they were worried about retirement, down from 58% in 2022.
What is the 'financial vortex' impacting retirement?
Even though the retirement savings picture improved this year for most working respondents, many of the roughly 3,700 workers surveyed said other costs were impacting their ability to save: 42% said financial hardship caused them to pause saving for retirement, up from 33% the previous year.
Emergency savings are suffering, too. Just 36% of workers said they have three months of income or more saved for unplanned events and emergencies.
A phenomenon known as the "financial vortex" — or other costs that eat up income that would otherwise be put toward retirement — has worsened for many, particularly concerning credit cards and other debt. Compared to 2022, more respondents reported that factors like debt, caregiving and the cost of higher education hurt their retirement savings at least moderately.
In all, about 1 in 5 workers polled said their competing financial priorities will delay their retirement by four years or more.
"The financial vortex threatens all Americans because, despite their best efforts to consistently save when employed, life's unexpected bumps can meaningfully derail the best retirement savings plans," Chris Ceder, senior retirement strategist at Goldman Sachs Asset Management, said in a news release.
The retirement outlook for savers
In a presentation of Goldman Sachs' new data, Ceder pointed to strong market performance and cooling inflation as factors that helped workers save more. Alas, the relatively new phenomenon of the "financial vortex," which has emerged only over the last decade, hasn't improved along with this year's data on retirement savings.
"Its challenges are largely immune to improvement in markets and the economy and will continue to impact new generations of retirement savers," Ceder said in a news release.
Interest rate hikes by the Federal Reserve are making it much harder for workers to pay off their debts. Many turned to credit cards to help cover everyday expenses during the worst of the inflationary period, bringing U.S. credit card debt to an all-time high of more than $1 trillion this year, according to Federal Reserve data. Auto loan debt is also at record highs thanks to skyrocketing car prices in recent years.
With the average APR on credit cards at more than 20%, that debt is already proving difficult to pay off. Delinquencies on credit cards have been rising steadily since late 2021, according to the New York Fed, hitting 7.2% in the second quarter of this year.
With monthly student loan payments returning next month, the financial hardships will likely worsen for many Americans in the last quarter of 2023 and beyond. Goldman Sachs says over the long term, financial vortex challenges could reduce U.S. employee retirement savings by up to 37%.
While that may make financial planning seem impossible, the report stresses that it's still important, as are employer-sponsored resources to help savers navigate so many competing costs.
More from Money:
Social Security Benefits Are Expected to Jump 3.2% in 2024. Is That Enough?
Lawmakers Want to Boost Social Security Payments by Changing the Way COLA Is Calculated
Want to Retire With $1 Million? Start Saving by This Age
Rates are subject to change. All information provided here is accurate as of the publish date.