Tax Defense Network Tax Relief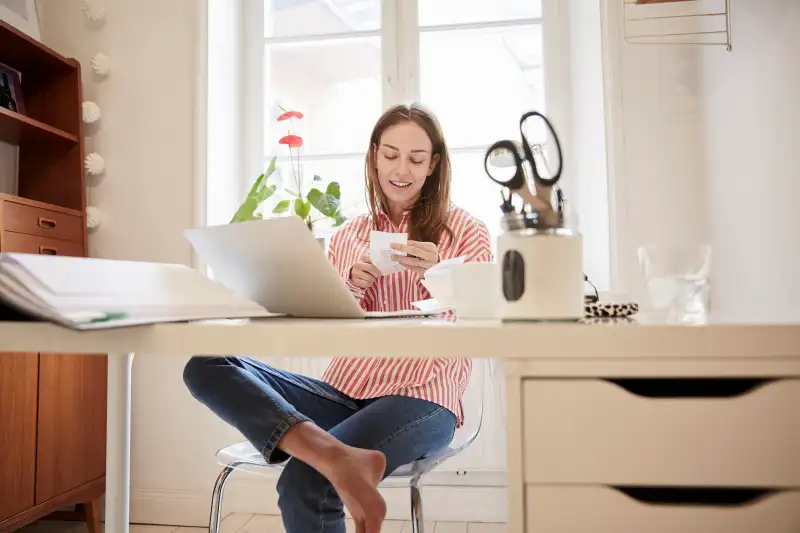 If you owe money to the IRS due to unpaid taxes, you may have considered hiring a debt relief or tax resolution company. These businesses assist taxpayers with issues related to tax debt. While the field as a whole has attracted an unsavory reputation, reputable companies can shave thousands of dollars or more off your tax bill.
In its more than 15 years of service, Tax Defense Network has built up a solid reputation for providing quality service at a competitive price. In this guide, we'll take a deep dive into Tax Defense Network's service options, strengths and weaknesses, pricing and more. Continue reading to learn if Tax Defense Network is the right tax relief company for you.
Best for bilingual services
Many bilingual individuals may feel more comfortable communicating in their native language regardless of their English speaking abilities, especially for complex, high-stakes issues like tax debt.
Tax Defense Network maintains a dedicated bilingual support staff to assist both English and Spanish-speaking customers. Not only can Spanish speakers interact with bilingual tax relief professionals, including CPAs and tax attorneys, but Tax Defense Network also has a dedicated toll-free phone line for those who speak Spanish. You can also switch between English and Spanish on the company website.
Tax Defense Network tax relief pros and cons
In this section, we'll cover the advantages and drawbacks of using the Tax Defense Network.
Pros
Extensive variety of services
Bilingual customer service
Free initial consultation
Cons
Short, three-day money-back guarantee
Pros explained
Some of Tax Defense Network's strengths include its wide range of services, bilingual support staff and free consultations.
Extensive variety of services
Tax Defense Network offers a variety of services that go beyond general tax relief. With Tax Defense Network, you can access an array of niche services like small business tax help and payroll tax assistance. You can also use Tax Defense Network to help you navigate IRS audits and appeals.
The company also offers a standard tax preparation service. While anyone can prepare and file their taxes for free (check out our complete guide on how to file taxes for free if you intend to do so), those with complex tax needs, such as the self-employed or higher income individuals, may benefit from their professional tax preparation services.
Fully bilingual customer service
Tax Defense Network offers fully bilingual customer service. You can also switch the website from English to Spanish using a toggle feature at the top of the website.
Free initial consultation
Tax Defense Network offers a free consultation so you can figure out if the service is right for you. During your consultation, the tax professional will ask about your debt obligations and personal information, such as your income, assets and other debts.
Then they'll outline possible repayment strategies and discuss how Tax Defense Network can help you manage your tax burden. By the end of your consultation, you should have a good idea of what options and potential strategies you have available. The service representative should also present you with a quote.
Cons explained
Drawbacks to using Tax Defense Network include its short money-back guarantee period and that it lacks industry-standard accreditations.
Short, three-day money-back guarantee
Once you commit to using Tax Defense Network, you have just a three-day window to request a full money-back guarantee. By contrast, many competitors let you request a refund for anywhere from two weeks to up to six months. Keep in mind that not all tax relief firms offer this perk.
Longer money-back guarantee periods give you a chance to explore other options. They also let you see how the service works in action.
Some accreditations are missing
Tax relief companies can receive accreditations from industry groups, such as the Accreditation Council for Accountancy and Taxation (ACAT), the American Institute of CPAs (AICPA) and the Accreditation Council for Accountancy and Taxation (ACAT). These credentials let you know that the company has met certain industry-related standards. While accreditations don't serve as a quality guarantee, they signal that a company has undergone third-party vetting. These accrediting bodies may perform audits to ensure the company's work falls in line with best practices.
Tax Defense Network is accredited by ​​the American Institute of Certified Public Accountants, National Association of Tax Professionals, American Society of Tax Problem Solvers and the National Association of Enrolled Agents.
Tax Defense Network tax relief offerings
Tax Defense Network offers a full suite of tax-related services. In this section, we'll explore five of its top service options.
Tax relief
If you need help navigating your tax burden, you can take advantage of Tax Defense Network's comprehensive array of tax relief offerings. These include:
IRS tax relief
State tax relief
Tax settlement
Tax debt forgiveness
Tax negotiation
IRS fresh-start initiative
IRS appeals
IRS payment plan
Offer in compromise
Innocent spouse relief
Currently not collectible
IRS penalty abatement
Some of these relief methods are quite common. You can find any number of tax relief firms that provide IRS tax relief. Others represent more unique specialties since they target a more niche customer segment. For example, not all companies of this type provide innocent spouse relief, which helps husbands and wives whose partners incorrectly filled out their joint tax returns.
Applying for one of these programs does not guarantee acceptance. Even if you do qualify for a tax relief program, the IRS may simply defer your payments until a later date. If that occurs, you may have to pay interest and late fees.
Tax help
Tax Defense Network can help you with various tax difficulties. These include:
Unfiled tax returns
Delinquent taxes
Back taxes
IRS tax levy
IRS tax lien
IRS penalty reduction or removal
IRS wage garnishment
Individual tax preparation
IRS notice management
Sorting out your delinquent, unfiled or back tax situation with the IRS can prevent you from experiencing more severe problems down the road. Other solutions include installment agreements that let you pay down your owed taxes on a regular schedule.
Tax Defense Network can stop future difficulties at the source with its individual and small business tax preparation service. Its personalized services work best for individuals with complex tax returns. You may benefit from Tax Defense Network if you're a business owner or if you have one or more of the following:
Investment income
Self-employment income
Itemized deductions
If you have something more complex than a straightforward personal tax return, it may be worthwhile to use a tax preparation service as opposed to tax software.
Tax audit
While you can go through a tax audit by yourself, most people should seek outside help. Audits are inherently complex processes with a lot of moving parts, and mistakes can lead to steep financial penalties. Tax Defense Network has audit representatives, who will work on your behalf to find a solution with the IRS such as an offer in compromise, a payment plan or even appeal if appropriate.
Small business help
Tax Defense Network offers a sweeping array of tax-related services for small businesses. Most of these deal with tax preparation and planning assistance. However, you can also receive help if your business is behind on its taxes or if you've run into other tax-related issues. Here's a full list of the services offered:
Business tax preparation
Bookkeeping
Payroll taxes
Startup plans
Sales tax nexus
Close corporate filing
Tax debt resolution
Tax planning
TaxSafe
TaxSafe is a program offered by Tax Defense Network that provides ongoing tax services, credit monitoring and more after your tax resolution case is complete. Calling it "an insurance policy for your tax resolution", these programs are meant for the 24 months after your tax case completes and provide you with ongoing assistance with the IRS, discounted tax preparation and credit protection.
You can choose from three plan options:
Basic: This plan costs $28 a month and offers assistance with IRS notices and balance monitoring, discounts for tax preparation and resolution, credit protection and a free credit consultation.
Standard: This plan costs $50 a month and provides the same features as the basic plan, but you'll also gain access to additional tax services and credit protection services including help from a dedicated tax specialist and a $1 million ID theft insurance policy.
Pro: This plan costs $129 a month. Its comprehensive slate of services is ideal for self-employed individuals and business owners. You'll receive everything that you'd get with the standard plan along with other services such as ID theft monitoring and quarterly estimated payment alerts.
Tax Defense Network tax relief pricing
Tax Defense Network doesn't publicize its prices for tax relief. A member of its sales team informed us that the firm only shares price information with current or potential customers.
To learn how much it would cost, you'll need to qualify for a free consultation (meaning you owe more than $5,000 to the IRS in state or federal taxes). Like with other tax relief companies, the exact amount will vary depending on your case, which you'll get during your free consultation. Tax Defense Network staff will ask you for personal information, such as your total tax burden, to create a customized quote.
Tax Defense Network accessibility
Availability
Tax Defense Network offers virtual and over-the-phone assistance in all 50 states. However, if you'd prefer a face-to-face meeting, your options will be more limited. You can find branch offices in 32 states. (Note that some states have several locations while others have only one or two.)
You may not qualify for assistance with Tax Defense Network if it believes you won't receive value from its services. However, this indicates the firm's trustworthiness. Some unscrupulous tax relief firms will charge high fees regardless of your likelihood of achieving success on your case.
Contact information
You can contact Tax Defense Network in one of the following ways:
Phone: Tax Defense Network operates a toll-free, 24/7 number at 855-476-6920.
Online form: Fill out the form at the bottom of Tax Defense Network's contact page for general inquiries.
Email: info@taxdefensenetwork.com.
Snail mail: Send a letter to 9000 Southside Blvd., Bldg 100 Suite 1900 Jacksonville, Florida, 32256.
User experience
Based on customer reviews sent to the Better Business Bureau, Tax Defense Network has an A+ grade with the Better Business Bureau and a 4.5 out of 5 stars rating from customers.
You receive a free consultation from a tax professional and Spanish speakers can expect to work with a bilingual staff member.
Tax Defense Network customer satisfaction
On the Better Business Bureau website, Tax Defense Network holds a 4.5/5 star rating average with 862 customer reviews. Many positive reviews praised the company for its professional and courteous staff. However, multiple reviewers complained about poor communication and failure to provide useful assistance.
It also has an A+ rating with the Better Business Bureau. However, it's important to note that the Better Business Bureau scores use multiple factors like time in business and complaint response rate.
Tax Defense Network tax relief FAQ
Is Tax Defense Network reputable?
Yes, Tax Defense Network holds several industry-specific awards and accreditations, including the Torch Award for Ethics in 2014 and 2016 from the Better Business Bureau. Tax Defense Network has also received mainly positive reviews on review platforms like the Better Business Bureau.
How long does Tax Defense Network take to resolve cases?
The exact length will vary depending on the particulars of your case. However, Tax Defense Network states that, on average, it takes six to 12 months for a case to resolve.
What kinds of tax issues does Tax Defense Network typically handle?
Tax Defense Network primarily helps individuals and small businesses with various issues related to unpaid taxes including liens and levies, innocent spouse relief, audits, wage garnishments and back taxes.
In addition, it also provides conventional tax preparation services much like H&R Block or TurboTax.
Are there any complaints against Tax Defense Network?
As of this writing, the Better Business Bureau records 192 complaints closed in the past three years 60 complaints closed in the past 12 months. A closed complaint means that the Better Business Bureau has determined that a resolution has been reached. This could be because Tax Defense Network has satisfactorily addressed the complaint, the customer withdrew the complaint or the Better Business Bureau decided the complaint was invalid.
How we evaluated Tax Defense Network tax relief
We evaluated the Tax Defense Network using several key metrics. These included:
Range of services

Pricing

Customer reviews

Third-party recognition

Accessibility and availability

Quality of service
Summary of Money's Tax Defense Network tax relief review
Tax Defense Network provides a comprehensive set of tax-related services. These go beyond standard tax relief assistance to encompass tax preparation and planning. After your case is complete, you can even buy a monthly subscription with Tax Defense Network's TaxSafe to provide you with ongoing tax, audit and credit monitoring assistance.
TaxSafe provides IRS balance monitoring and audit assistance for individuals and business owners. Depending on your plan choice, you may also gain access to helpful features like free credit consultations, credit monitoring and free consultations with a dedicated tax specialist.
While Tax Defense Network is active in all 50 states, it only has brick-and-mortar branches in 32 states. Another potential drawback is its short three-day money-back guarantee and a missing accreditation from the Accreditation Council for Accountancy and Taxation (ACAT).
Before you select a tax relief service, do your due diligence by shopping around. Getting a variety of quotes will enable you to make an informed purchasing decision.