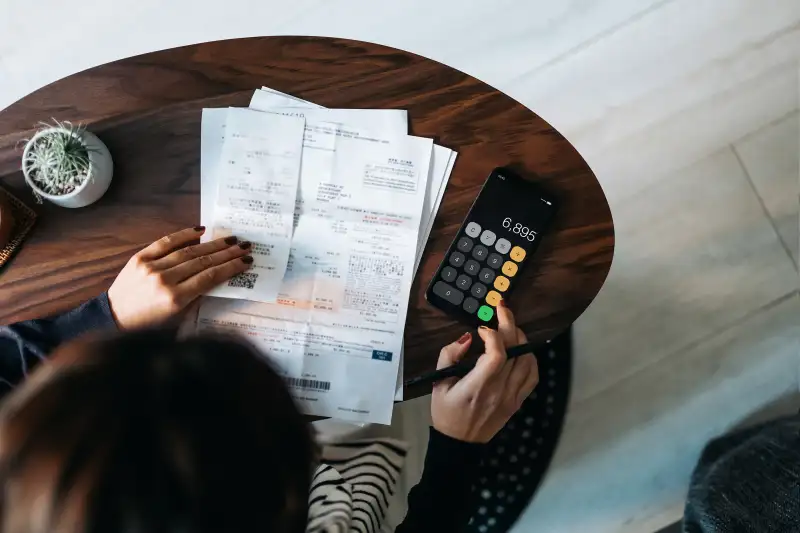 Navigating the intricate world of tax relief can be daunting, but the right help can make it manageable. Optima Tax Relief is a tax relief service that helps people who are struggling with state and federal tax issues.
This comprehensive review of Optima Tax Relief will shed light on the range of services it offers, the costs and the advantages of choosing this company to help you with your tax matters. Read on to discover whether Optima Tax Relief can meet your tax needs.
Best mobile app
Optima Tax Relief is our choice for the top mobile app among the best tax relief companies. The app allows anyone to file a free tax extension or analyze a notice from the IRS. It also includes a collection risk indicator. And if you need more tax help, you can request a free consultation with an agent through the app.
Optima Tax Relief pros and cons
Pros
Reputable and established
Available nationwide
Free consultation
Cons
High minimum tax debt ($10,000)
Pricing discrepancies reported
Pros explained
Well-established and reputable
Optima Tax Relief is well-known in the tax relief field, with an A+ accreditation from the Better Business Bureau (BBB).
It also received an A rating from the Business Consumer Alliance (BCA), which is considered an "excellent" score. Both the BBB and the BCA base their ratings on the length of time a company has been in business and its complaint history, among other factors.
Provides a free initial consultation
During a free consultation, a tax professional at Optima Tax Relief will discuss your finances and tax situation with you and explain the services the company offers that may be relevant to your situation. You're under no obligation to hire Optima Tax Relief services when you get a free consultation. However, if you decide to proceed, the next steps of investigation can cost a few hundred dollars and can take up to four weeks to complete.
Nationwide availability
Because Optima Tax Relief conducts its work with clients online, the company can serve taxpayers across the country. Optima's headquarters are in California, and new or prospective clients can call Monday through Saturday from 7 a.m. to 6 p.m. PST.
Cons explained
Minimum tax debt of $10,000 is required
Optima Tax Relief will only work with clients who have a minimum tax debt of $10,000 or more. While a minimum debt amount requirement is common in the tax relief industry, there are competitors with a lower requirement.
Some customers report discrepancies in pricing
Like most tax relief companies, Optima Tax Relief doesn't advertise its prices on its website. This is because the price is determined by how complex a case is and the complexity of cases can vary drastically. While online customer reviews with the BBB put the cost somewhere between $1,000 to $5,000, some customers have reported being quoted significantly different prices.
Optima Tax Relief offerings
Optima Tax Relief styles itself as a one-stop shop for your tax needs. Here are the main services the company offers.
Tax consultation
Before you get started with Optima Tax Relief, you can sign up for a free consultation via its website. It's a good idea to research tax questions and answers to better prepare for this consultation.
During the consultation, you'll discuss your tax situation and debts with one of Optima Tax Relief's team members. Before your consultation, you should gather what you need to file taxes so that you can provide any information the agent asks for. The agent will give you an estimate for the company's services and provide suggestions about potential tax relief solutions.
Tax preparation
Optima Tax Relief can help you prepare your taxes and get your documents ready for filing. Optima Tax Relief also files overdue returns and state taxes. If basic tax prep is the only service you need, compare Optima Tax Relief's offerings with the best tax software to better understand your options.
Optima Tax Relief's staff includes several types of tax professionals, such as enrolled agents, certified public accountants and attorneys. Each of them has what's called "unlimited representation rights" before the IRS and can act on your behalf with certain permissions.
Enrolled agents are licensed by the IRS and must pass a comprehensive exam on tax planning and preparation and also complete 72 hours of continuing education every three years.
A certified public accountant (CPA) is licensed by their state board after meeting a number of requirements. These include graduating with an accounting or related degree, passing a rigorous exam and completing state-specific work requirements, such as completing one to two years of work under a licensed CPA.
Attorneys are licensed by their state court after earning a law degree and passing the bar exam.
If you can't afford tax preparation services, consider researching how to file taxes for free. There are many options available, depending on your needs.
Tax relief
Optima Tax Relief offers tax relief services to people with at least $10,000 in tax debt.
If Optima Tax Relief has deemed you eligible for its services and you want to proceed, its staff will conduct an initial investigation. During this stage, Optima Tax Relief agents gather and file all necessary documents and information needed to bring you into IRS compliance. These experts will build and present a case to the IRS with the goal of attaining the best financial outcome for your situation.
Tax resolution
The process may take three to nine months, according to Optima's website. After investigating and researching your options, they will present you with your options. These may include some of the following:
An Offer in Compromise (OIC) or partial pay installment agreement lowers your tax debts. These options are only available to people who can't pay within the IRS's statute of limitations, which is usually ten years. After this period of time, the IRS can no longer collect taxes or levies.
A penalty abatement is a tax relief measure that reduces or removes penalties imposed by tax authorities due to non-compliance. Examples include penalties for late filing or underpayment of taxes.
An installment agreement allows you to pay your full debt in smaller amounts over a longer period of time.
A tax lien discharge is a process that releases specific property from a tax lien, which is a legal claim imposed on a taxpayer's assets due to unpaid tax debts.
A bank levy release is when the IRS is no longer able to seize funds from your bank account. This usually happens when you've paid off your debts or the IRS has agreed to a new payment plan.
Innocent spouse relief assists you if you're in tax debt after your spouse understated taxes on a filed joint return and you were unaware of the discrepancy.
Tax settlement
Optima Tax Relief offers professional tax settlement services, meaning staff will negotiate with the authorities on your behalf to arrive at an arrangement.
Arrangements may help you owe less than the original amount on your taxes, or they may help you restructure your payments. The decision is based on current tax regulations and your particular circumstances.
You can repay your settled debt in a lump sum or over time. Once you and the IRS reach an agreement, you'll be considered "in good standing" with the IRS for the involved tax years.
Protection Plan
Optima Tax Relief's protection plans are services that clients who have already worked with the company's resolution team can purchase. It gives clients ongoing tax support to help them avoid future problems.
All plans come with audit defense representation, IRS balance monitoring, a monthly tax risk report and discounts on resolution services. You'll also get tax preparation support, which varies depending on the tier you choose. There are three plans available:
Basic: This plan is for anyone who files taxes independently and wants access to Optima Tax Relief's tax preparation software and audit defense.
Standard: At this level, wage earners filing 1040 forms get their state and federal tax returns personally prepared. This includes a $10,000 guarantee that your documents will be filed accurately.
Professional: Optima Tax Relief's professional plan is for self-employed workers who receive 1099s and want a tax professional to prepare their state and federal returns. It also comes with the same tax preparation guarantee as the standard plan.
Optima Tax Relief pricing
Optima Tax Relief's pricing is determined on a case-by-case basis, but BBB customer reviews put the total fees in the $1,000 to $5,000 range.
Optima Tax Relief accessibility
Availability
Optima Tax Relief is headquartered in Santa Ana, California. The company doesn't have branch location offices but it does remotely serve U.S. taxpayers in every state nationwide as well as those living abroad.
Contact information
Optima Tax Relief is easy to access on its mobile app. You can also reach the company via these methods:
Optima Tax Relief email: taxpro@optimataxrelief.com
Optima Tax Relief phone number: (800) 536-0734
Phone availability is from Monday through Saturday, 7 a.m. to 6 p.m. PT.
The company's mailing address is 3100 S. Harbor Blvd., Suite 250, Santa Ana, CA 92704.
User experience
Optima Tax Relief uses a secure portal on its website where clients can upload and sign documents. The portal has a simple interface that makes it easy for clients to figure out what actions they need to take. If a client has any questions, they can contact the agent via the phone number or email listed in the portal.
According to BBB online user reviews, the portal is generally easy to use and has multiple useful features for case management and tax relief resources. Reviewers also state that it's easy to reach a customer service representative on the phone.
However, other reviewers have complained of a lack of communication in the months between the initial consultation and the resolution of the case. The company addresses negative reviews and generally offers a line of communication to resolve the grievances.
Optima Tax Relief customer satisfaction
Optima Tax Relief has been accredited by the BBB since 2012 and currently has a grade of A+. Out of over 2,000 customer reviews, the company averages 4.4 stars out of 5 on the BBB website.
Positive reviews mention Optima Tax Relief's knowledgeable staff and quality services. Complaints often mention that Optima Tax Relief was not able to achieve the results promised and that the company lacks transparent pricing.
Optima Tax Relief FAQ
How do Optima Tax Relief services work?
Optima Tax Relief begins with a free, no-obligation consultation. If you choose to move forward, the company will conduct an initial investigation into the details of your tax situation. According to what your tax professional finds, they will present you with your resolution options. Depending on how you want to proceed, your agent can work with the IRS on your behalf.
Who is Optima Tax Relief best for?
Optima Tax Relief is best for people with an unmanageable tax debt of at least $10,000 who are seeking professional assistance in navigating the complexities of tax resolution, relief and settlement.
With a team of tax attorneys and accountants, Optima Tax Relief streamlines the communication between specialists for clients with complicated tax situations. This saves you the trouble of hiring a separate attorney and accountant and getting them to work together on a case.
Does Optima Tax Relief have any complaints?
The BBB lists over 200 complaints closed in the last year. Complaints tend to be from consumers who paid for services but didn't receive a reduced tax burden. Users also note the lengthy process — several years, in some cases — and difficulties getting responses from employees.
However, many reviewers praise Optima Tax Relief for its employees' professionalism and customer service, and many reviewers said they were satisfied with the outcome of their cases.
How we evaluated Optima Tax Relief
We considered multiple factors when evaluating Optima Tax Relief including:
The amount and quality of services offered
Pricing
Accessibility of information
Communications and contact information
Resources offered
Reputation from trusted institutions, such as the BBB
Summary of Money's Optima Tax Relief review
Optima Tax Relief is a well-known company that offers solutions for people with tax debts over $10,000. On its website, the company says it has negotiated with the IRS for thousands of clients and has resolved over $1 billion in tax liabilities. The company serves clients remotely in all 50 states and provides a free consultation.
However, the high tax debt requirement may exclude a number of people who need tax relief assistance. Additionally, some Optima Tax Relief customers have complained on the BBB website about the company's opaque pricing and the differences between the tax settlements they were promised versus what they actually received.
While Optima Tax Relief is a respected name in the tax world, not every company is suitable for every circumstance. Thus, we recommend consulting with multiple companies before committing to one tax approach.