Tax Refunds Could Arrive Faster as IRS Finally Ditches Paper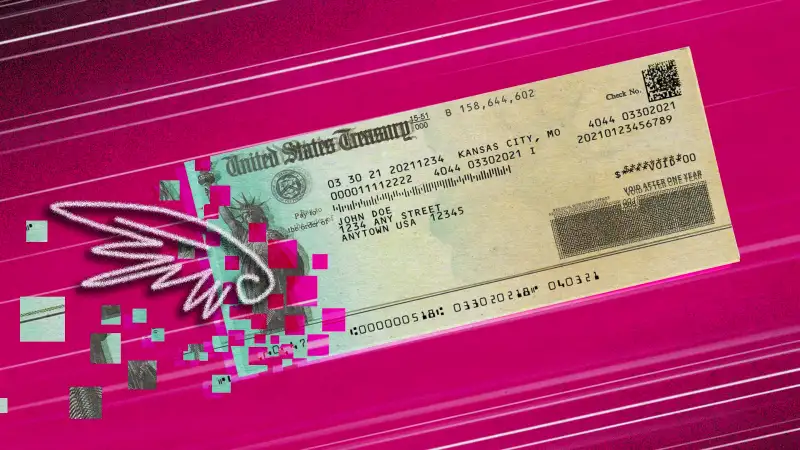 First your bank, now your taxes: The IRS is going paperless. On Wednesday, the agency announced an initiative that will soon allow taxpayers to file all major forms online — and receive their refunds several weeks faster.
The funding for the project comes from the Inflation Reduction Act, which included $80 billion allocated for the IRS when the law was signed into law last summer, though about $21 billion of that money could be cut as part of a political deal to raise the debt ceiling earlier this summer.
The IRS came under fire during the pandemic for its slow processing of an enormous backlog of paper files and delayed returns, but operations are now returning to normal.
What does paperless tax filing mean for you?
By the 2024 tax filing season (next spring), you'll be able to submit letters, non-tax forms and responses — basically anything but your actual return — digitally to the IRS. The agency estimates that those changes will mean that 94% of taxpayers will never need to send mail to the IRS again. Taxpayers will also be able to access and submit 20 of the most popular non-tax forms on a mobile device.
At the same time, the IRS will also pilot its new free tax prep software that will let taxpayers file their returns digitally, in the same way that they already can with software like TurboTax.
By the 2025 tax season, the IRS will process all returns digitally, too, and even more forms will be accessible to complete and submit on a mobile phone.
The agency estimates that going totally paperless will cut its processing times in half and shave several weeks off the time it usually takes to receive your refund. Right now, the agency says it processes most refunds within a few weeks, but the wait time can be much longer for paper filers.
Do you have to submit your taxes electronically?
Of course, all this doesn't mean you'll have to send in your tax documents online. New scanning technology at the IRS will quickly just digitize paper forms so agents can process them without the lengthy process of typing your information into antiquated systems by hand, making everything faster.
"Taxpayers will always have the choice to submit documents by paper," Treasury Secretary Janet Yellen said on Wednesday, according to the Associated Press.
But if you want your tax refund as quickly as possible, digital filing is likely the right choice.
More from Money:
The IRS Will Test Out Its Own Free Tax Prep Software in 2024
A Huge IRS Overhaul Could Make Filing Your Taxes Much Easier
The IRS Is Issuing Way More Tax Refunds This Year Than Last So Far
Rates are subject to change. All information provided here is accurate as of the publish date.