The Best Air Purifiers for Your Money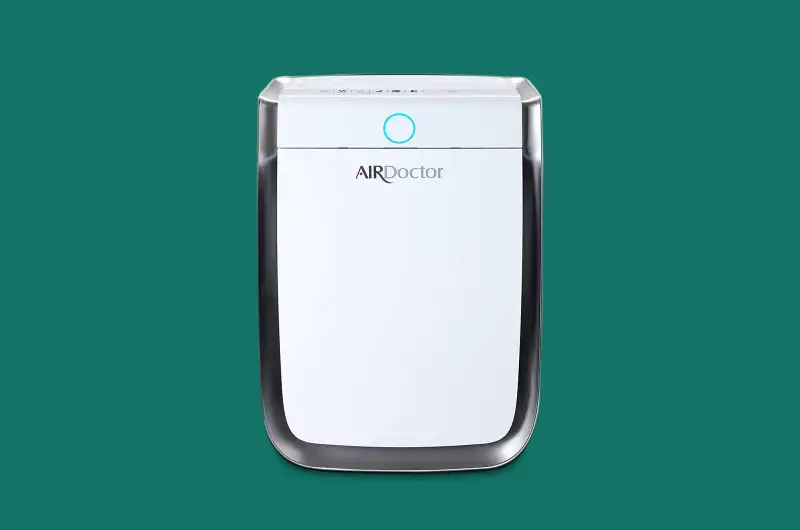 For some, allergy season is a year-round event due to irritants such as mold, dust and pet dander not sticking to a calendar. The same is true of air pollution from auto and industrial emissions, which taint our indoor air, making it more difficult to breathe.
An air purifier can improve the air quality in your home or office by filtering allergens, bacteria and other microbes from the air.
Air Purifier Shopping Tips
If you'd like an air purifier for your home or office, Dr. Jacqueline Jones, author of Medical Parenting: How to Navigate Health, Wellness, & the Medical System for Your Child, has a few shopping tips:
Look for "a brand that has a HEPA filter which filters 99.97% of particles of a certain size," Jones says.
She also suggests a charcoal filter that will "absorb odor-causing particles from the air." Some brands use the term carbon filter instead of charcoal filter.
"Choose an air purifier that alerts you to when it's time to change your filters," Jones says.
Appliances with Energy Star ratings help lower your electricity bill. Air purifiers are meant to run hour after hour, so look for this label before deciding on the model you want.
Also, look for the Association of Home Appliance Manufacturers (AHAM) certification. It's "an extra seal of approval," Jones says.
The 11 Best Air Purifiers
Here are 11 of the highest-rated air purifiers on the market to help control your allergies:
Doctor Recommended: The Top Air Purifiers
With carbon filtering, ease of use and efficiency in mind, we've chosen the top air purifiers for your consideration. Our first choices come highly recommended by doctors who treat allergies.
The Pro Breeze Air Purifier offers an advanced four-stage filtration system that ensures your indoor air quality remains top-notch. With the ability to filter up to 99.97% of particles as small as 0.3 microns, this air purifier guarantees thorough air purification in your home.
One of the standout features of the Pro Breeze Air Purifier is its versatility. Whether you have a small, medium, or large room, this air purifier is equipped to handle spaces of up to 500 square feet (40 m²). This adaptability makes it an ideal choice for various living spaces, providing clean and fresh air wherever it's needed.
Operating quietly is a priority for the Pro Breeze Air Purifier. Its innovative Sleep Mode is designed to reduce both sound and energy output as you sleep, ensuring a peaceful night's rest without disruptions. The gradual decrease in noise and energy consumption ensures that you can enjoy undisturbed sleep while the appliance gradually turns off. This best overall air purifier offers an efficient and comprehensive air purification solution for a wide range of room sizes.
Pros:
Four-stage filtration system for thorough air purification
Suitable for small, medium, and large rooms up to 500 square feet
Quiet operation with Sleep Mode for undisturbed sleep
Cons:
Doesn't work well in open studio spaces
The PuroAir Air Purifier is a powerful and advanced solution for achieving cleaner and fresher air within your living or working space. Boasting the ability to cleanse large rooms up to 2,145 square feet in just 60 minutes, this air purifier is a perfect addition to homes and offices alike, helping you bid farewell to allergies and enjoy a breath of clean, crisp air.
Setting itself apart from the competition, the PuroAir Air Purifier features the world's first HEPA 14 filter, a medical-grade marvel that goes above and beyond. With a remarkable capability to remove up to 99.99% of fine particulate matter as small as 0.1 microns, including dust, pet dander, odors, and smoke, this filter stands out as more powerful than even HEPA H13 grade filters. It's a groundbreaking achievement, exemplified by its conformance to ISO standard 29463-3. This best overall air purifier is a remarkable and innovative product that delivers on its promise of cleaner and healthier air.
Pros:
Cleans large rooms up to 2,145 square feet in just 60 minutes
Features the world's first HEPA 14 filter
Smart particle sensor adjusts power based on air quality
Cons:
List Price: $899.00
Check on Amazon | Check on Walmart
Offering professional-grade air filtration in an ample space, the IQAir traps and destroy particles at 0.003 microns — 10 times smaller than a virus.
HEPA filters (high-efficiency particulate air filters) remove particles sized 0.3 microns. IQAir stands out for its "HyperHEPA," which can remove even smaller harmful particles, such as pet dander and tobacco smoke.
The air purifier is equipped to work in rooms up to 1,125 square feet while operating at low decibels. Overall, it's a great option for pet hair, formaldehyde, VOCs, mold and more. It's the most expensive on our list, retailing for around $900.
Pros
Removes and destroys particles at 0.003 microns

Efficiently filters large rooms or small homes

Operates at ultra-quiet volumes with four fan speeds
Cons
May emit an odor after extended use

Can't lock wheels in place
List Price: $629.00
Check on Amazon | Check on Walmart
Dr. Christian Gonzalez is an integrative cancer oncologist, naturopathic doctor and non-toxic living expert. And if you have a large space to purify or if your allergies cause you real problems, Gonzalez recommends pulling out one of the big guns, either the AirDoctor or IQAir.
"A lot of physicians get behind the AirDoctor in particular, but IQAir is another good one," he says. "They're very similar."
"The difference between the Germ Guardian and these is that there are different sizes to these particles. For instance, if you take pollen versus mold, mold tends to be bigger whereas viruses tend to be smaller."
The AirDoctor and IQAir capture particles at 0.003 microns, as compared to the Germ Guardian, which destroys particles at 0.3 microns.
That may seem like a small difference. But Gonzalez says, "this is important because viruses and other particles are smaller."
The AirDoctor's Air Quality particle sensor has an indicator light that will visually display when it's exposed to higher than normal amounts of particle pollution, and then it'll kick up its purification process to clean up the air with its auto-mode feature. The AirDoctor is an Energy Star-certified appliance as well.
Pros
Three-stage filtration for common allergens and pet dander

Fans are 30% quieter than most other models

Energy-efficient operation offers great value
Cons
Only compatible with manufacturer's filters

Filters may require frequent cleaning
List Price: $119.99
Check on Amazon | Check on Walmart
Dr. Lauren Deville is the owner of Nature Cure Family Health, a naturopathic clinic in Tucson, Arizona, and the author of The Holistic Gut Prescription and How to Be Healthy: Body, Mind, and Spirit.
She treats allergies regularly, and she recommends the BlueAir line of HEPA filters.
"I always recommend a HEPA filter," she says, "and I like BlueAir because it's a compromise between top-of-the-line and less effective."
We'd like to add that BlueAir Blue Pure 411 (and its more advanced sister product, the BlueAir Blue Pure 211) comes in several different colors, so your purifier can match your home decor.
Pros
Very affordably priced for good quality

Simple one-button control for convenient use

Optimal airflow due to 360-degree air intake
Cons
Filters should be replaced every six months

LED lights may be bright at night
List Price: $99.99
Check on Amazon | Check on Walmart
"In Los Angeles, the air is crap," says Dr. Gonzalez, "so you need an air filter."
"For the most part, almost all air filters are HEPA (High-Efficiency Particle Absorber)," which "are said to remove 99.95 to 99.97% of all microbes.
"Most of these air filters have a UV light, and when you activate that, it usually kills these particles," he says.
Dr. Gonzalez says if you're on a tight budget or you just want to take care of a small room, try the Germ Guardian Air Purifier, which retails for less than $100.
"They don't cover a huge space, but they'll be really good for say, under 200 square feet. The Germ Guardian uses HEPA and UV, and they kill a lot."
Pros
UV-C filtration for extra defense against airborne germs

Activated charcoal filter reduces odors

Excellent value and price for efficient operation
Cons
May operate loudly at high speed

May not be ideal for constant use
More of the Finest Air Purifiers
The physicians we interviewed didn't recommend the following purifiers by name, but these models may still be on your shopping list, so we took a look at them.
All of these models meet HEPA guidelines for micron size and filtering 99.97% of particles.
Austin Air: A Medically Rated Original
List Price: $679.99
Check on Amazon | Check on Walmart
Hospital operating rooms across the country use Austin Air's air purifiers. Austin has several at-home models, including the company's "Junior" series designed for small spaces and several large room air purifiers.
Austin's systems combine true HEPA filtration with carbon activation filtering. The price tag tends to be on the higher end — often $700.
Pros
Suitable for use in large areas

Four-stage filtration for complete spectrum of cleaning

Solid steel case and durable powder coating
Cons
May be noisy

May arrive dented
List Price: $269.99
Check on Amazon | Check on Walmart
You could clean about 450 square feet with this carbon filter-enabled model that retails for about $250. This Honeywell model is less than two feet tall and weighs 21 pounds — ideal for purifying a problem room.
Pros
Very effective at removing dust, smoke and pollen

Filter indicator for convenient maintenance notifications

Carrying handle enables easy portability
Cons
Relatively loud operation

Filter replacement costs can be high
List Price: $748.99
Check on Amazon | Check on Walmart
This large room model can filter up to 1,300 square feet, essentially an entire apartment. This one checks all the boxes plus some.
It features a sleep mode with low lighting and shows air quality with a built-in indicator. The Breathesmart 75i retails for about $750 and comes with a lifetime guarantee.
Pros
Comes with a lifetime guarantee

Automatically adjusts speeds based on air quality

Easily fits in almost any space
Cons
May not filter strong odors

May read humidity as poor air quality
List Price: $599.95
It's low profile, it's super quiet and it can clean the air in up to 800 square feet of space. That's why the RabbitAir MinusA2 is a great choice for a living room.
Since it resembles a flat-screen TV, you could mount this model on the wall to save floor space. The Rabbit Air retails for about $600. Its six stages of air purification include one you can customize to eliminate odors, fight germs or filter out pet dander.
Pros
Low-profile and wall-mountable design

Sleek, stylish and modern appearance

Six stages of air purification and deodorization
Cons
Settings may reset upon power loss

Not extremely effective at removing strong odors
List Price: $89.99
Check on Amazon | Check on Walmart
You could put this model on a tabletop in the corner of a small room. Retailing for under $100, the Levoit LV-H132 could fit a smaller budget, too. The H132 works in up to 86 square feet, so it's ideal for a small bedroom if you need air purification while you sleep.
Pros
Budget-friendly price for great quality

Noise levels as low as 25dB

Compact and portable design
Cons
Must remove bag over filter before operating

Need to clean air intake holes regularly
List Price: $749.00
Check on Amazon | Check on Walmart
The Coway Airmega 400 can handle the workload of an entire house. It's rated for about 1,500 square feet. The 400's permanent pre-filter eliminates larger particles, so the replaceable filter stays cleaner throughout the year. You can remove and wash the pre-filter as needed.
This model retails for around $750, but it's a big step up from the Airmega 300, which costs about $500.
Pros
Removable and washable pre-filter

Three modes for efficient operation

Real-time air quality monitoring indicator
Cons
App may have privacy issues

Button lights can't be turned off
List Price: $229.99
Check on Amazon | Check on Walmart
The Coway Mighty AP-1512HH is lightweight at 13 pounds, but it packs a big punch in a 350-square-foot or smaller room.
This model, which retails at around $250, covers all the important bases. It has multi-fan speeds, an air quality indicator, a pre-filter, an ionizer, an auto-off timer and an eco mode.
Pros
Lightweight, compact design for convenient portability

Low noise levels range from 24dB to 54dB

Three timer settings for automatic shut-off
Cons
App can be slow to respond

Placement guidelines may be restrictive
Other models we considered
We were captivated by the low-noise Dyson TP04 and the easy-to-operate Molekule Air but would like to see more improvement in these models before recommending them.
HEPA Filter vs. True HEPA Filter vs. HEPA-Type Filter
Drs. Jones, Gonzalez and Deville all recommended HEPA filtration to improve air quality in your home or office. But manufacturers use a wider variety of terms, including True HEPA and HEPA-type, along with UV filtration, ionization and carbon activation filtration.
Should you make a distinction between these terms as you shop?
HEPA filter
HEPA stands High-Efficiency Particulate Air. To meet the HEPA standard in the U.S., filters must remove 99.97% of air particles which are 0.3 microns. Based on this standard, a filter must catch at least 9,997 out of every 10,000 particles measuring 0.3 microns or larger to qualify as a HEPA filter. For reference, 1 micron is way too small to see. You could possibly see a particle 10 microns in diameter floating in the air.
True HEPA filter
Companies use the phrase True HEPA to specify their product meets the HEPA requirement and doesn't simply emulate it.
HEPA-type filter
Many less expensive air filters use the phrase HEPA-type filter, but these products don't have to meet the same standard. A filter's efficiency could come close to 99.97% without always reaching that standard, but it may not always achieve that level. HEPA-type means you don't really know.
Ionizer
An ionizer charges particles as they pass through the device, so they'll be attracted to and captured on an oppositely charged panel. An ionizer can trap particles smaller than the HEPA-required 0.3 microns. However, without a standard to meet, a consumer can't know for sure how many particles escape ionization. Ionizers work best within a system that also includes true HEPA filtration.
UV light filter
UV light can kill tiny bacteria but won't destroy pet dander or all mold spores. This feature can enhance your system, but it should always accompany HEPA in your filtration system to achieve the best air quality.
Carbon filter
Activated carbon filters can also work to enhance a true HEPA air purifier. Some models use carbon in a pre-filter to keep your HEPA filter cleaner longer. The carbon absorbs gases in the air, so it's good at cleaning up air pollution and smoke odors.
Do You Really Need Annual Filter Replacements?
Replacement filters can be a hassle to buy and change. If you forget to replace yours, will it affect the performance of your purifier?
Yes. Like any physical product, an air purifier's filter will eventually wear thin. Follow your manufacturer's guidelines which usually call for annual filter replacements.
Check out your pre-filter's cleaning schedule, too. Some models have permanent pre-filters, which you should remove and clean every few months.
If you tend to forget, find a way to connect your annual filter change to another routine household chore, such as changing smoke detector batteries or opening or closing your home's foundation vents.
The nicest purifiers include light-up indicators that tell you when to change the filter.
Features of an Ideal Air Purification System
Multiple fan speeds:

Systems with more than three fan speeds offer more options. Often the highest speeds clear the air more quickly but also make more noise.

Air quality indicator:

A lot of homeowners question the accuracy of a filtration system's light-up indicators — both for air quality and for changing the filter. But this still can be a nice feature.

Higher CADR rating:

You hear a lot about HEPA, but what about your system's CADR rating? CADR stands for clean air delivery rate. It measures how quickly your air purifier can clean a specific space. A system with a CADR rating of 300 cfm works faster than a system rated at 200 cfm in a same-sized space (cfm stands for cubic feet per minute). Even if you don't need to clear the air quickly, a higher CADR rating can indicate the strength of your system — sort of like having horsepower in a car whether or not you use it.

Eco mode:

If you plan to run your system around the clock, be sure to consider Energy Star ratings and eco mode features as you shop. Many purifiers can drop into a lower-energy mode when the air is cleaner, even if you haven't changed the settings.

WiFi connections:

It's not a make-or-break feature, but a Wi-Fi-connected air purifier feels pretty smart. You could turn the system on with your smart home app a few hours before returning home. You could also connect your purification system to Alexa or Google Home.
What's Your Pick for Best Air Purifier?
Air cleaning is a big job — one too big to depend on someone else's recommendations for your home. We've tried to give you some quality choices, but your ultimate pick for the best air purifier depends on your home's unique challenges and medical needs.
True HEPA filtration is a must, especially if you struggle with year-round allergies. Your other challenges may include the following:
Germs: A system with UV light filtration can enhance your air quality.
Air pollution: A system with an activated carbon filter and a true HEPA filter could improve your ability to filter out smoke and other pollutants.
Pet dander and dust:

True HEPA qualification exists specifically to remove these heavy particles from the air. For best results, check your system's recommendations for square footage. And get a system with a higher CADR rating if you have multiple pets.
Other Ways to Clean Air of Common Allergens
Buying an air purifier could alleviate some suffering, especially if you're home a lot. You can also find other ways to clear the air.
We checked in with a physician to get tips on keeping the air cleaner before it goes through your air purification system.
Whatever you're allergic to, mitigating your exposure to allergens will make your home more breathable, said Dr. J. Allen Meadows, M.D., the president of the American College of Allergy, Asthma, and Immunology in Arlington Heights, Illinois.
He offered these suggestions:
Dust mite allergy
Meadows calls dust mites one "of the most common indoor allergens and a year-round annoyance." And cleaning the house can make your allergies worse.
"Often, you'll notice your symptoms immediately after vacuuming, sweeping or dusting," Meadows says. "Molds, pollen, pet hair, fur or feathers can also contribute to a dust allergy."
But it's not hopeless — and there are several ways to start purifying the air.
"You can lessen or avoid your symptoms by removing items that cause dust allergies. Choose wood floors instead of carpet, clean your house with a vacuum that has a HEPA filter, use mite-proof cases on your mattresses and pillows and wash your linens regularly in hot water," Meadows says.
"Consider installing a high-efficiency disposable filter in your HVAC system. The filter should have a MERV (minimum efficiency reporting value) rating of 11 to 13 — the higher the MERV rating the better."
Mold allergy
It's tough fighting what you can't see. Mold thrives in moist places like bathrooms and kitchens, Meadows says, "and unfortunately, many molds aren't visible to the naked eye. As the spores become airborne, they can cause allergic reactions and worsen asthma symptoms."
So what to do? Meadows suggests that you wear a mask when doing yard work, "and once inside, take a shower and rinse your nose with a saline solution to remove mold spores."
He also recommends that "in the kitchen, clean up any spills or leaks quickly to prevent mold from growing. Use a dehumidifier to reduce moisture in areas like bathrooms and basements. Clean your garbage cans and fridge drawers. For serious mold problems, call a professional."
Pet allergy
Man's best friend doesn't mean to make your eyes water. Neither do the lazy house cats of the world (we think). But they can't help what their micron-sized dander does to some noses.
"It's a heartbreaking situation for pet lovers if they have allergy symptoms after being with their pets," Meadows says. "Allergy symptoms can be constant because exposure can occur anywhere — in pet-friendly workplaces, restaurants, and stores, at school, in daycare, anywhere a pet owner has been."
"Avoidance is the best way to manage a pet allergy, but you don't have to part with your furry family members. Keep your pet out of your bedroom, wash your hands with soap and water after petting or playing with your pet, vacuum with a HEPA vacuum, and bathe your pet once a week."
Combining prevention with the right air purification system could equal a better quality of life in your home.
Why Trust Us
Our commitment to the consumer begins with product selection and ends with the last word we write in each article. Each air purifier is carefully vetted quantitatively through star ratings and the number of reviews and qualitatively through careful examination of reviews and the features each one has to offer. Leveraging our team of bargain hunters, we're always sure to keep your budget in mind while finding the best air purifiers on the market. Our team of experts is dedicated to accurately depicting the pros and cons of each purifier, translating technical product specifications into information you can understand. We aim to provide you with the best air-purifying products your money can buy.
More From Money:
The Best Wine Club Subscriptions for Your Money, According to Sommeliers